Workers Compensation
GIO helps employers understand their Workers Compensation Insurance and what to expect if the unexpected happens.
---
Get a quote for:
OVERVIEW
What is Workers Compensation insurance?
Workers Compensation Insurance covers the wages and most medical bills of your workers if they suffer a work-related injury. It's compulsory for most employers in Australia. It's compulsory for most employers in Australia. From slips, trip and falls to muscle strains and injuries, Workers Compensation provides support for workers with a work-related injury.
Whats covered
Wages of your workers if they suffer a work-related injury or disease and they are unable to work.
Medical expenses, treatment and rehabilitation costs.
Who does it cover
All your employees. This usually includes anyone receiving a wage or commission payment, including casuals and temporary employees, apprentices, trainees and some contractors. This may vary depending on the state or territory.
Workers Compensation Insurance does not cover sole traders or a partner in a partnership. Alternate insurance arrangements must be made in this instance.
GETTING A QUOTE
Need help completing your Workers Compensation quote?
To complete your quote, you'll need:
An estimate of your workers' total wages for the next 12 months, and


The cost of any Workers Compensation claims in the last 4 years. You'll need to obtain the cost of this claim from the previous insurer.
TRAINING COURSES
Prevent workplace injuries and reduce associated costs
Did you know that GIO Workers Compensation policy holders can access free or discounted training courses?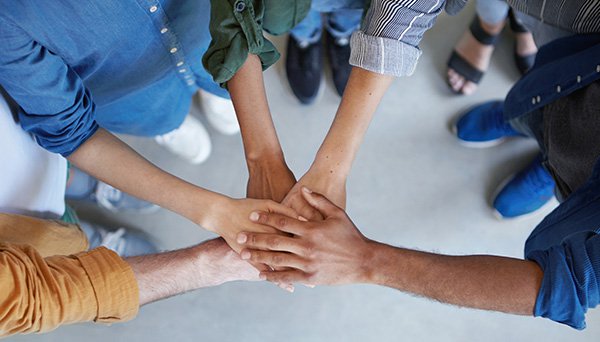 Reducing workers' exposure to mental health hazards is as important for employers as reducing the risk of physical injury or illness.
FAQ
Frequently asked questions
For Workers Compensation Insurance (where GIO Is the insurer)
Employers have a number of workers compensation responsibilities, including having Workers Compensation Insurance and, if asked, being able to provide the name and address of their insurer.
Read More
SEE ALL WORKERS COMPENSATION INSURANCE FAQS
If we are unable to provide you with a quote online, you can discuss your specific requirements with one of our workers' compensation specialists.(If customers cannot quote online, they will be redirected to call 13 10 10)