Lifestyle
Art and soul: A guide to ethically buying authentic Indigenous art
---
Two decades after private collectors and state galleries began taking a serious interest in Australian Indigenous art, works by leading artists are now commanding eye-watering prices.
American, European and Asian buyers are paying big money for paintings by renowned Aboriginal artists such as Emily Kame Kngwarreye, Rover Thomas and Clifford Possum Tjapaltjarri.
In 2007 the National Gallery of Australia paid $2.4 million for Possum's Warlugulong 1977, while the 1994 work Earth's Creation 1 by Kngwarreye sold at auction in Sydney for $2.1 million in 2017.
So, does that mean Indigenous art is out of reach for collectors on a limited budget?
Quite the contrary. Small acrylic paintings are available from community-run art centres for as little as $250. Woven baskets, carved wooden figures and other artefacts are also modestly priced.
In fact, experts say there has never been a better time to buy the work of living Aboriginal and Torres Strait artists who are now protected by an Indigenous Art Code.
Despite the growing demand for Indigenous art worldwide, the general advice remains the same for anyone who wants to collect fine art: buy what you like, and can afford.
Do your homework
For many years the market for Indigenous art in Australia was plagued by cheap knockoffs, shonky dealers and dot paintings of dubious authenticity. But the rise of community-owned art centres and better government oversight means that Aboriginal and Torres Strait Islander artists now have greater control over how and where their art sells.
But there are still plenty of dodgy operators out there, especially online, so do plenty of research beforehand — especially if you plan a major purchase.
Your state art gallery is a good place to start. All of them have large collections of Indigenous art and their printed catalogues provide a wealth of information.
When considering a purchase, ask plenty of questions.
Who is the artist?
Where is the certificate of provenance?
What fee will the artist receive?
"You are in control of your purchase," says Paul Johnstone, the owner of an eponymous gallery in Darwin specialising in Indigenous art. "Don't be embarrassed to ask clingy questions about the authenticity of the artwork."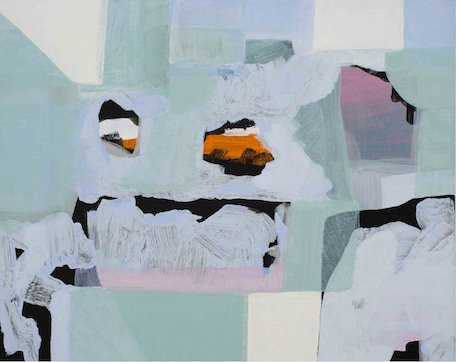 Visit city-based galleries
Whether you're hoping to turn up a lost masterpiece by Albert Namatjira or Rover Thomas at a garage sale, or you've got your eye on a contemporary artwork in a gallery, you'll need some expert guidance.
Seeking out a reputable art dealer is a good place to start. Check out their website to see how long they have been in business, their code of ethics and the artists they represent.
Most established dealers, such as Adrian Newstead from Cooee Art Gallery in Sydney, are happy to share their knowledge of the Indigenous art market. Cooee also offers a valuation service and runs large public auctions.
Tim Olsen, from Sydney's Olsen Gallery, has a long track record of promoting Indigenous art and carries paintings by prominent Aboriginal artists such as Ginger Riley, Rover Thomas and Tuppy Ngintja Goodwin.
In Melbourne, the Alcaston Gallery holds regular exhibitions of work by contemporary Indigenous painters, potters and weavers, while the Jan Murphy Gallery in Brisbane showcases paintings by up-and-coming young Aboriginal artists.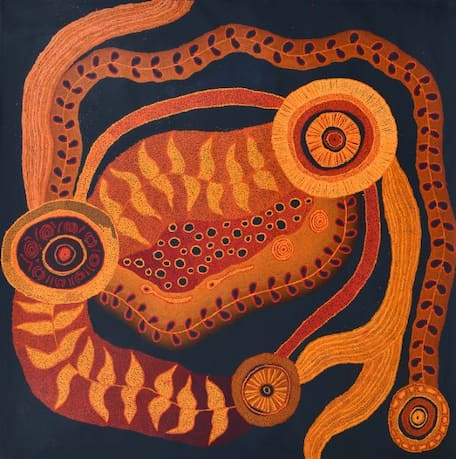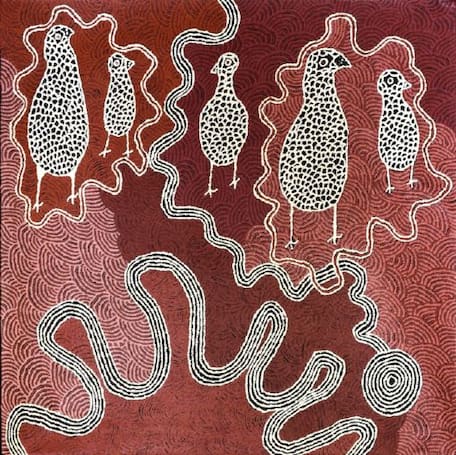 Check out community art hubs
Found in every corner of this wide continent, Aboriginal art centres not only foster Indigenous talent, but also market the work of hundreds of artists; art sales are an important source of revenue for many desert Aboriginal communities.
"Our Art. Our Business. Keeps our culture strong," says Aboriginal artist Frank Young.
Some of the better-known community art centres include the Buku-Larrnggay Mulka Centre, Maruku Arts, Injalak Arts, Iwantja Arts, and Tjala Arts.
All of these centres have websites — meaning that you can learn about the cultural beliefs of each community, browse the catalogues and purchase Aboriginal art online with confidence.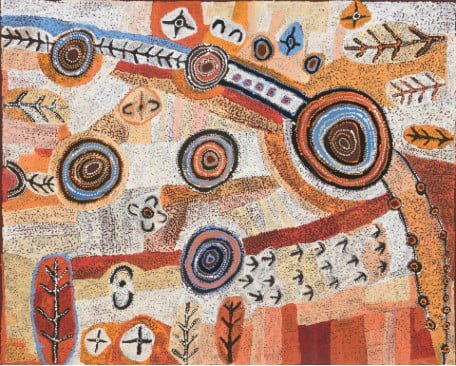 Ensure your collection is covered
Works of art are covered by GIO Contents Insurance, with claim limits that depend on the level of cover you choose.
Classic cover: $10,000 per item, up to a total of $50,000.
Classic Extras cover: $20,000 per item, up to a total of $80,000.
Platinum cover: $200,000 in total.
If you have a particular piece that's worth more than the above limits, you can ask us to insure it for it's full value, though this will increase your premium payments.
Learn more about Contents Insurance
GIO, part of the Suncorp Network, has launched its second Reconciliation Action Plan (RAP) during NAIDOC Week 2020.​ Our vision is for All Aboriginal and Torres Strait Islander peoples to be empowered to participate in the economy, be included in the financial system and have the means to build financial, social and natural hazard resilience for themselves, their family and their community.
Read more:
---
Insurance issued by AAI Limited ABN 48 005 297 807 trading as GIO. Consider the Product Disclosure Statement before buying this insurance..
This advice has been prepared without taking into account your particular objectives, financial situations or needs, so you should consider whether it is appropriate for you before acting on it.